Reference
Atlas of Early American History: Revolutionary Era
Ref Atl 911.73 At65
Guide to Historical Literature
R 016.9 Am35g3
Freedom's Voice in Poetry and Song
R 784.71 F875
Atlas of the American Revolution
Ref Atl 911.73 M279a
Revolutionary America (almanac)
R 973 P978r
War and American Popular Culture
R 973 W195h
Historical Atlas of the American Revolution
R 973.3 B262h
Blackwell Encyclopedia of the American Revolution
R 973.3 B568g
Historical Dictionary of the American Revolution
R 973.303 M455h
James Madison and the American Nation 1751-1836
R 973.4 J231r
---
Personal Narratives
For a list of diaries, eye-witness accounts, etc., in our book collection, use the "Keyword" category of the online catalog and type: United States revolution personal narratives.
To find personal papers of a political figure, try combining the person you are searching for with some of the following phrases in a keyword search: archives, papers,correspondence, manuscripts, documents, primary documents.
Subject Headings
To browse categories type this phrase in the "Subject" category: United States history revolution.
---
Microfilm
American Revolution in Context
A collection of original documents selected from archives in Britain and the United States containing primary historical sources concerning the American Revolution. Shelved alphabetically by title in the microfilm area.
Pennsylvania Gazette 1728 – 1815
Considered The New York Times of the 18th century, the Pennsylvania Gazette provides the reader with a first hand view of colonial America, the American Revolution and the New Republic, and offers important social, political and cultural perspectives of each of the periods. Shelved alphabetically by title in the microfilm area.
---
Databases
America History and Life
Contains citations, abstracts, and some full text to articles and books covering world history. If you retrieve only a citation, check our journals list to see if we have the journal.
Use the advanced search for more searching options.
Use * on the end of your term for variant endings, and ? to for variant spellings. Ex.: revolution* retrieves revolutions, revolutionary, etc. minutem?n retrieves minuteman, minutemen.
Boolean/Phrase search mode requires "AND" to break your search terms.
Limit by Historical Period and Language.

JSTOR
A largely full-text, social sciences database that covers complete runs of scholarly periodicals, but NOT the most current 2-5 years!
Use the Advanced Search.
Select whichever disciplines/journals are relevant to your searching, noting that you decide whether or not JSTOR includes citations and links to other content.
Use the drop-down menu for options to connect search terms: and, or, near.
Use "?" on the end of your term to account for plurals, and "*" to account for variant word endings.
Use quotes to search phrases. Ex.: "Thomas Paine" AND "United States"

Project MUSE
Full text of nearly 200 scholarly journals published by university presses in the humanities and social sciences.
Limit to books or journals on the initial search, if desired.
Limit to research area, author, or language after you've performed a search.
Use truncation (*) on the end of a term to search for plurals or parts of words.
Deselect the "Only content I have full access to" for more citations.

If we don't have the book or journal you need, please check UCA's catalog, BearCat, andJournals List. If they don't have what you need, you can always order your article throughinterlibrary loan. See a librarian for more information.
---
Websites
American Memory Project (Library of Congress): 24 Collections from 1700-1799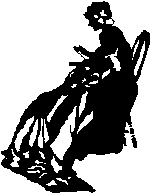 http://memory.loc.gov/ammem/browse/ListSome.php?timePeriod=1700-1799
The Avalon Project at the Yale Law School: 18th Century Documents
http://avalon.law.yale.edu/subject_menus/18th.asp
Internet Modern History Sourcebook: American Independence
http://www.fordham.edu/halsall/mod/modsbook12.html
Spy Letters of the American Revolution from the Collections of the Clements Library
http://www.si.umich.edu/spies/