The history department's course Advanced Research and Writing is a two-term class for seniors to use the knowledge and research techniques they have learned. Students develop extensive research papers on chosen topics.
Jump to:
Personal Narratives & Political Papers
For a list of diaries, eye-witness accounts, etc., in our book collection, use the keyword category of the online catalog and type: United States personal narratives [your subject, i.e. African Americans]
To find personal papers of a political figure, try combining the person you are searching for with some of the following phrases in a keyword search: archives, papers, correspondence, manuscripts, documents, primary documents.
In WorldCat, search using the "archival materials" check-box.

Newspapers & Microform in Bailey
Arkansas Democrat 1898-1991 Records of Ante-Bellum Southern Plantations
Arkansas Gazette 1828-1991 Pennsylvania Gazette 1728-1815
American Revolution in Context American Women's Diaries
Congressional Globe 1833- 1873 Mechanics' Free Press
Register of Debates in Congress 1825-1838

Primary Source Library Databases
Lexis-Nexis Academic (For international news: Sources-->Find Sources-->More Options-->Pick Country-->Find Sources-->Select Sources-->OK-continue-->NOW, type in search terms!)

Web Sites
Consult major collections of primary sources:
American Memory: Historical Collections for the National Digital Library
http://memory.loc.gov/
Avalon Project: Documents in Law, History and Diplomacy
http://avalon.law.yale.edu/default.asp
EuroDocs: Western European Primary Historical Documents
http://eudocs.lib.byu.edu/
Gallica: Digital Library of the National Library of France
http://gallica.bnf.fr/
Making of America: 19th c. books and magazines
http://moa.umdl.umich.edu/
World History Sources
http://chnm.gmu.edu/worldhistorysources/whmfinding.php
Repositories of Primary Sources
http://www.uiweb.uidaho.edu/special-collections/Other.Repositories.html
ArchiveGrid
http://www.archivegrid.org/web/index.jsp
U.S. Congressional Documents & Debates
http://memory.loc.gov/ammem/amlaw/lawhome.html
European History Primary Sources (European University Institute)
http://primary-sources.eui.eu/
National Security Archive (George Washington University)
http://www.gwu.edu/~nsarchiv/index.html
Browse a history subject directory:
Internet Public Library & Librarians' Index to the Internet (search using "primary sources")
http://www.ipl.org/
History Matters: The U.S. Survey on the Web
http://historymatters.gmu.edu/
History Guide
http://www.historyguide.de/
World Wide Virtual Library: History
http://vlib.iue.it
Finding photographs and other non-text sources: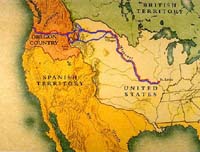 American Memory: Historical Collections for the National Digital Library
http://memory.loc.gov/
Images Canada
http://www.imagescanada.ca/
New York Public Library Digital Library Collection
http://digital.nypl.org/
Picture Australia
http://www.pictureaustralia.org/
Heritage Image Partnership (UK)
http://www.heritage-images.com/
---
Book Reviews (print indexes on first floor)

Online Catalogs
Keyword: most flexible, most results
Subject: more restrictive, categories, drops you in an index Ex.: renaissance
Title: more restrictive, have precise titles, drops you in an index.
Use "*" to pick up different endings. Ex: Africa* and slav*
Click on call numbers to browse the shelf where your book is located.
Pay attention to subject headings!
The world's online catalog. Use this database to find books that have been published…period.
Select "Subject" or "Subject Phrase" from the drop-down menu to narrow searching.
Pay attention to subject headings when you look at your results!
Limit to type of material, language, and audience where appropriate.
Use the index button to find alphabetical lists, and use the subject headings button to browse the list of subject headings.
Use "*" on the end of your term to pick up different endings.
Use quotes to search your terms as a phrase.
Click on the "Libraries worldwide that own item" to see whether or not UCA owns it (anything Hendrix owns displays this symbol: ).

Databases (secondary sources)
America History & Life and Historical Abstracts
Contains citations, abstracts, and some full text to articles and books covering world history. If you retrieve only a citation, check our journals list to see if we have the journal.
Use the advanced search for more searching options.
Use * on the end of your term for variant endings, and ? to for variant spellings. Ex.: slav*retrieves slavery, slaves, etc. wom?n retrieves woman and women
Boolean/Phrase search mode requires "AND" to break your search terms.
Limit by Historical Period and Language.
Search using subject terms "historiography" and "literature reviews."
JSTOR
A largely full-text, social sciences database that covers complete runs of scholarly periodicals, butNOT the most current 2-5 years!
Use the Advanced Search.
Select whichever disciplines/journals are relevant to your searching, noting that you decide whether or not JSTOR includes citations and links to other content.
Use the drop-down menu for options to connect search terms: and, or, near.
Use "?" on the end of your term to account for plurals, and "*" to account for variant word endings.
Use quotes to search phrases. Ex.: "civil rights" AND "United States"
Project MUSE
Full text of nearly 200 scholarly journals published by university presses in the humanities and social sciences.
Limit to books or journals on the initial search, if desired.

Limit to research area, author, or language after you've performed a search.

Use truncation (*) on the end of a term to search for plurals or parts of words.

Deselect the "Only content I have full access to" for more citations.
Topics - Ideas for Primary Sources